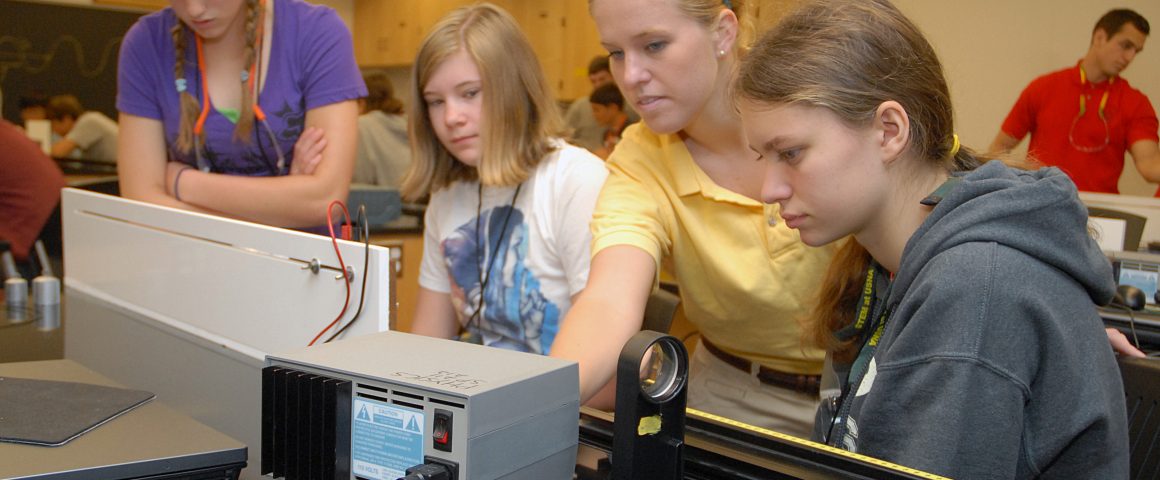 AUGMENTED LEARNING AND TEACHING THE SKILLS OF THE 21ST CENTURY
21st-Century Skills
As the economy becomes increasingly automated, employment skills for both blue and white collar jobs must evolve to keep up. So-called "21st-century skills" learning rotates away from hard STEM (Science, Technology, Engineering and Math) and incorporates soft skills to augment the progression of technology.
Early Childhood Development 
Research has shown the importance of the first few years of a child's life in the development of both cognitive and non-cognitive skills, and the likelihood of future economic success. These findings have inspired preschool intervention programs like Colombia's Escuela Nueva aiming to to build non-cognitive skills like problem-solving and critical thinking during the most formative years of neural development.
Countries like Finland are even creating entire models of early childhood education centered around the concept of "play," often incorporating computer modules to fuse non-cognitive skill development with modern technology. In China, officials previously associated with the country's one-child policy are now turning their attention to parent training centers that aim to teach parents how to play with their children in a way conducive to non-cognitive skill development.
Design Learning
Schools have increasingly focused on a type of learning known as "fixed knowledge transfer," which is essentially the rote learning of facts. As policies like No Child Left Behind have increasingly placed emphasis on high-stakes testing, teaching to those tests has been slowly encroaching on the analytical and soft skills that are needed in the job market.
Bloom's taxonomy, the requisite skill assessment in education, is relevant in how lessons are processed by students. At the bottom of the pyramid are rote memorization and explanation, which are largely what NCLB tests. Higher order skills like analysis, evaluation and creation are left out.
So if teaching to standardized tests and STEM standards, what is the answer?
The solution is complex, but it involves a sea change in educational and occupational thinking. According to a Georgetown Public Policy Review report, forward-thinking post-secondary institutions are looking at a curricular approach to problem-solving, divergent thinking and social and emotional learning (SEL). The shift away from passive knowledge transfer is known as design learning. For instance, Becker College in Massachusetts uses the label "Agile Mindset" and Kanbar College at Philadelphia University is focusing on group projects and problem solving.
As technology plays an increasingly larger role in the workforce, there will be an increasing need to prepare students at all levels with the soft skills needed to respond in innovative ways to inevitable change.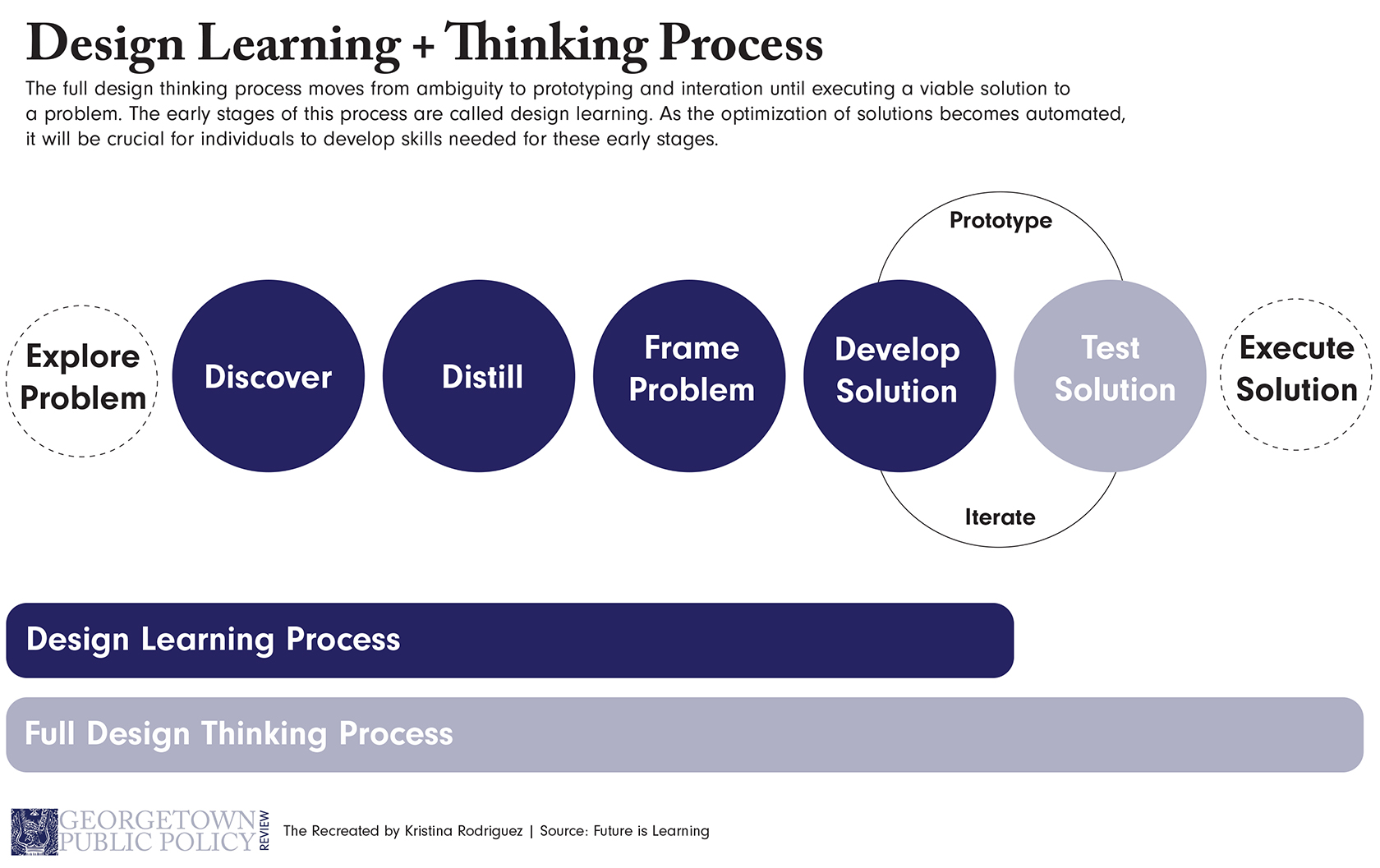 Phenomenon-Based Learning
Arguably the most innovative approach to soft skill education is Finland's Phenomenon Based Approach. Finnish schools are switching from completely subject-based learning (i.e. math, social studies, language arts, etc.) to a cross-discipline, topical curriculum that incorporates multiple cognitive and non-cognitive skills into one class period.
The idea is that real life topics and scenarios are not confined to just one academic discipline but incorporate skills across multiple subjects.
The shift in focus is coupled with pedagogical changes pushing students to engage in collaborative projects centered around creativity, critical thinking, communication and collaboration (the four C's).
Finland's approach puts students in the often challenging position of developing ideas with minimal advice, and guiding projects from start to finish. Students often end up focusing on topics requiring significant creative innovation, providing students the opportunity to sharpen skills like grit, adaptability, and leadership.
According to Helsinki's education manager Marjo Kyllonen, Finland's goal is for all schools in the country to incorporate phenomenon-based teaching into their curricula by 2020.
The Return of Liberal Arts and Civics Education
As the salaries of software programmers and app developers rose to new heights over the past decade, some policymakers have advocated for shifting resources away from liberal arts and civic education and towards hard-skill STEM training. Organizations like the American Chamber of Commerce focused on developing a talent pipeline whereby students at primary, secondary, and tertiary levels would learn STEM skills desired at innovative technology and engineering firms. While there is no doubt skills like coding and mechanical engineering remain valuable assets for employment in the present, there is a legitimate fear that reforming curricula in this way means schools are teaching students skills that will be automated in the near future.
Advocates of a re-focus on liberal arts have been vocal in their pursuit of reform. In 2015, Fareed Zakaria published In Defense of a Liberal Education, in which he aligns the curricula of liberal arts programs with 21st century skills like systems design, critical thinking, problem solving, and interpersonal communication. In an open letter to the American people, former Associate Justice to the U.S. Supreme Court Sandra Day O'Connor and former U.S. Senator John Glenn advocated for increasing the role of civics education in classrooms to develop a future workforce bent on promoting social impact. To cite a specific example of implementation, Florida State University has redesigned its liberal studies program to focus on the value of civic education in promoting a curriculum focused on logical thinking, adaptation and innovation, and problem solving.
Project-based learning
Similarly, there has been a focus on returning to project-based learning, which shifts away from lecture to the lab. Students who learn by doing or who are kinetic learners thrive, and project-based learning allows a better ascension to the higher rungs of Bloom's taxonomy. Lectures tend to dwell at the bottom of the pyramid.